Huebel & Associates, CPAs, is:
Your Bel Air CPA for tax planning, compliance, and preparation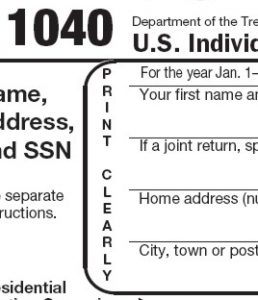 Whether you've completed your tax returns faithfully every year or maybe missed a few years of filing your tax returns and are looking for a local tax accountant, Huebel & Associates, your Bel Air CPA, can help you breathe a little easier with this and every year's filing — past, present, and future. For more than 30 years, we've focused on tax planning, tax compliance, and preparation of corporate, trust, personal, and other required tax returns. Taxes are our primary specialty, so our accountants know how to save you money — legally and ethically — locally and nationwide. Call (410) 420-2545 today, and let's get started!
Your Bel Air CPA for IRS resolution and audit representation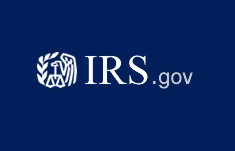 With tax return filing being our specialty, Huebel & Associates, your Bel Air CPA and tax accountant, has gotten to know the IRS pretty well, and, when you're looking for a local tax accountant, we're able to represent you in the best manner possible. If you've missed filing your tax returns for a year or two, our accountants will determine what you owe — if anything — and negotiate a payment plan that suits your budget. Then you can rest, assured that your tax returns were filed properly. Give us a call at (410) 420-2545, for a free consultation!
Your Bel Air CPA for QuickBooks setup, training and troubleshooting

Financial accountability is important to every business and especially to a small business without a large accounting department and its own tax accountant. You may be an expert in sign manufacturing, movie making, or marketing, but not financial software, finances, or tax accounting. QuickBooks® helps make the financial aspect a little smoother, and Huebel & Associates, your Bel Air CPA, helps makes working with QuickBooks® even easier. And, if you hit a snag, our accountants are here to help you every step of the way. Call us today at (410) 420-2545, and find out what we can do for you!
Your Bel Air CPA for business consultation and formation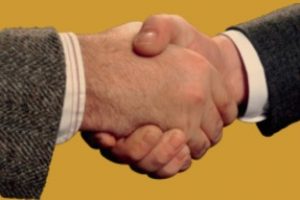 Corporation or limited liability company? Partnership or sole proprietorship? Fiscal year or calendar year? These are all questions that should be answered before you make your first sale, and Huebel & Associates, your Bel Air CPA, can help you answer them. There are tax liabilities and tax benefits to every option, and, without the knowledge of a tax accountant, you may make the wrong choices. Our accountants have been helping small businesses save money for more than 30 years. Give us a call at (410) 420-2545, and let us help you!
Contact us today for a free, no-obligation consultation. (410) 420-2545 or (877) 420-2545
---
Information presented on this website is not intended to be a substitute for professional tax or investment advice. This information may not be applicable to your specific situation. Please review your specific situation with a tax or investment professional before implementing any of the ideas presented herein.
U.S. Treasury Circular 230 Notice: Any tax advice contained in this communication is not intended or written to be used, and cannot be used, for the purpose of (1) avoiding penalties that may be imposed under the Internal Revenue Code or by any other applicable tax authority; or (2) promoting, marketing, or recommending to another party any tax-related matter addressed herein. Huebel & Associates CPAs, LLC. provides this disclosure on all outbound e-mails to assure compliance with new standards of professional practice, pursuant to which certain tax advice must satisfy requirements as to form and substance.
Huebel & Associates, Bel Air CPAs, LLC services Harford County, Cecil County, and Baltimore County, including Abingdon, Baltimore, Bel Air, Edgewood, Aberdeen, Forest Hill, Havre de Grace, Joppa, Jarretsville, Perryville, Whitemarsh, Fallston, Darlington, Churchville, Street, Riverside, Bush River, Towson, Elkton, North East, Rising Sun, Port Deposit, and surrounding areas.
QuickBooks® is a registered trademark of Intuit Inc., registered in the United States and other countries.